CapeBPO Helps to Get the City Up and Running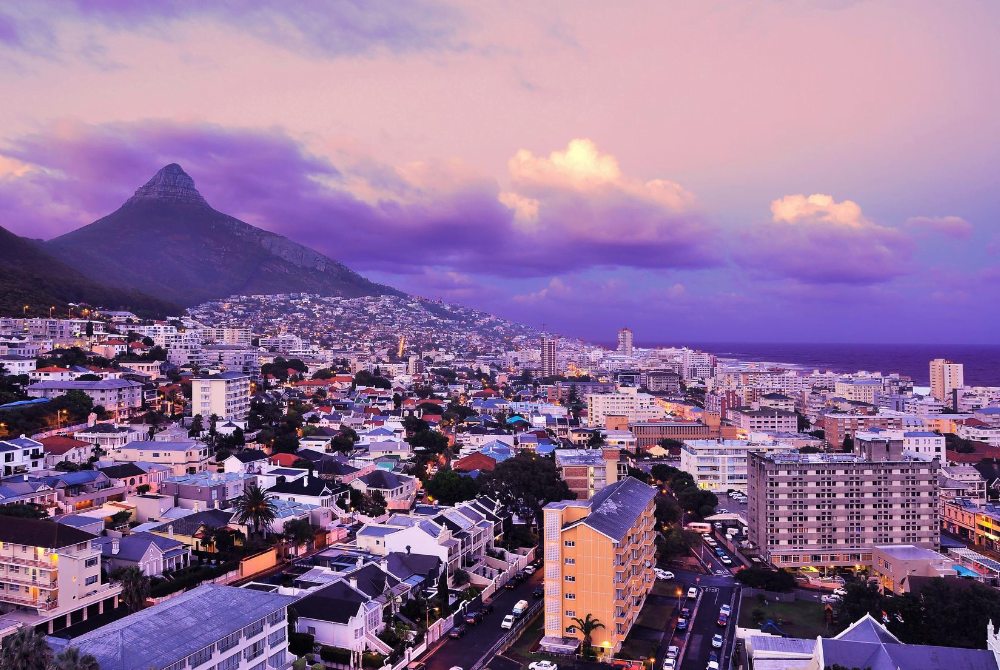 CEO Gareth Pritchard and Chief Skills Officer Clayton Williams of CapeBPO recently sat down with Kieno Kammies on Cape Talk to discuss how the BPO (Business Process Outsourcing) sector in the Western Cape is helping to keep our city up and running during these trying economic times. Read the highlights of the interview below.
KK: Gareth, what makes Cape Town such a spectacular place to put a call centre?
GP: I was born in the UK, you were born in South Africa, and there's easy communication [between us], you're not slowing down to accommodate my language and I'm not slowing down to accommodate yours. So that's the obvious one, that cultural affinity. I think the cost element as well, which is always a factor. Even when the Rand is strong, we're still attractive from a financial point of view.
What makes Cape Town and South Africa special is the people, and the ability of the average South African to develop a trust relationship extremely quickly. And you have to display a massive amount of empathy with the caller. That expectation from the end customer is getting stronger and they expect not only an answer, but an empathetic answer to their questions. I think that's what makes us unique, that ability.
KK: So Clayton, one looks at lockdown and how it's affected this particular industry. What has CapeBPO done to try to mitigate the effects?
CW: From a skills development perspective, within our operator community and some of the suppliers we partner with to develop these skills programmes, we've seen a rapid migration to online learning, to online recruitment, and to digitally enabled management of people. So, I think the industry has not just been really resilient but also really creative in terms of solutioning digital mechanisms to pretty much function at a BAU level – there's been minimal impact to their operations and with the way that they trade. And I think we're definitely seeing that whilst COVID is a crisis, this has forced the sector into an expedited migration into digital transformation.
KK: When we talk about skills development we always talk about jobs. What about local entrepreneurs that can help enable that particular industry? Where are we towards when it comes to other business inclusion to support the bigger players?
CW: The importance is that the entire ecosystem – small, medium, or large – has a part to play in stress-testing certain methodologies, certain ideas, certain mechanisms, and what we've seen through, for arguments sake the community-based contact centre concept has been proven, and now it's almost ready to be taken to an international market as a potential solution for South Africa.
But I think what we are seeing is a lot of the smaller businesses and enterprises testing certain hypotheses which can be scaled and represented as a global competitive advantage.
KK: [In terms of skills and training], like natural language processing, are those type of skills for example being passed to the smaller businesses?
CW: Absolutely, I think the bigger organisations have introduced that into the country a few years back to mechanisms like your chat bot, but I think that because that technology is available now at a reasonable cost we are seeing a lot of the small organisations making use and leveraging that technology to almost augment their existing operations and offerings.
GP: To add to that, what we have as a challenge is that we want scale. The challenge we all have is including everyone locally, but also attracting the big guys who bring in 1 000 seats and 2 000 seats. What I think shouldn't be underestimated is the supply-chain that we have. When we get to 30 000 seats and young people working in this sector, what does that mean from a supply-chain point of view? Transport, canteens, security guards, and all that often doesn't get mentioned and I think that it's a vital part of the whole value chain.
KK: From a production point of view, are there certain components that we can now through this partnership, start producing in South Africa? So maybe start with 5% or 2% and scale that up. Is that something you buy into?
GP: Yes, and we've been world-leaders in work-from-home solutions, we have the technologies. And as you mentioned, we should not leave the call without mentioning the support we get from James Forth and his team, and you had David Manier on earlier, and Tim Harris the other day, without them and the dti and the national level, without them we wouldn't be doing what we're doing.