Update on CapeBPO's Skills Projects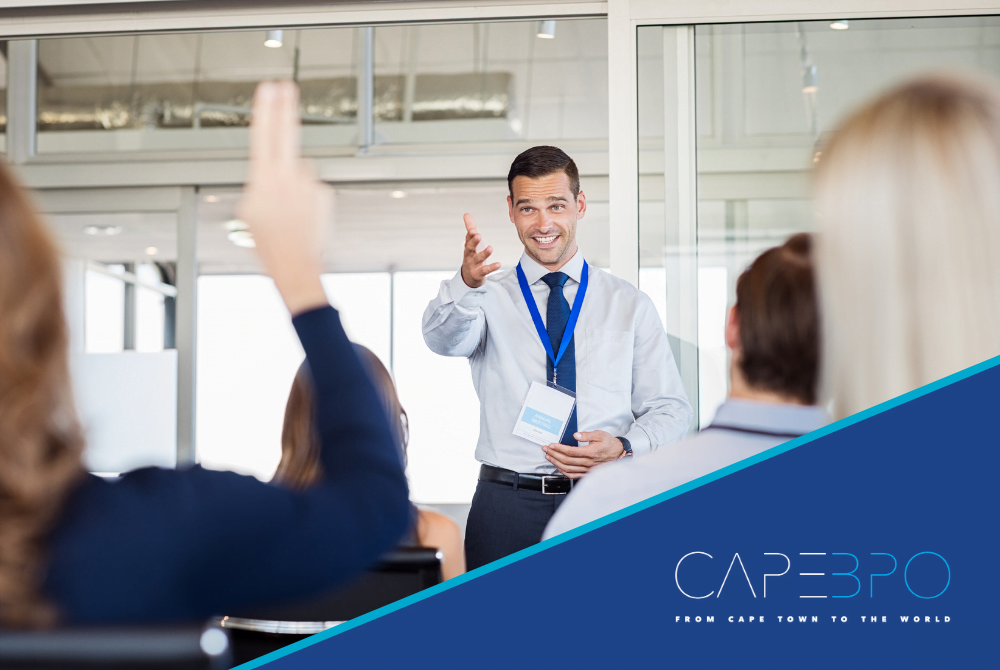 1. Impact sourcing pilot project
This pilot project experienced incredible success from a retention perspective in the training phase of the program and well above industry average retention in the 0-90-day workplace experience component.
This can be attributed to the following 2 principles:
The targeted candidate profile (previously disadvantaged, previously unemployed youth) showcasing a higher propensity to stay at an employer and valuing the job opportunity that has been provided.
The nature and delivery of the training provided (which includes a work readiness component), NQF level 3 contact center qualification and a targeted behavioral and attitudinal component which includes professional psychological support and peer to peer mentoring and coaching.
2. 'Connecting management and leadership' program
This is a bespoke solution combining the full TULA leadership curriculum (6 weeks) plus an NQF 5 accredited leadership program (5 months) focusing on the use of preference-based self and team awareness to improve understanding and execution of competency-based leadership.
3. 'Skill up' Digital Skills program
This is a skills program based on work readiness, contact center foundational and digital or financial services electives. The digital training curriculum is based on both technical and functional competencies as well as digitally focused behavioural competencies and skills.
4. BPO ICT Skills program
This project has two foci; one will develop skills pertinent to the fourth industrial revolution by addressing critical technology shortages required to support technology outsourcing. The second focus is the support of voice-based skills.
5. 'Zoe Incubation' community-based program
This 4-month skills program is focused on preparing previously disadvantaged and unemployed youth in communities for the working environment in a digital economy.
6. NSF project
The contracting phase of the NSF is nearing completion with both the City of Cape Town and the NSF having signed the project MOU. The City of Cape Town has also concluded their implementation contract with CapeBPO and the first tranche (co-funding for the stipend portion of the project) has been transferred to CapeBPO.
CapeBPO has concluded the appointment of the program management consortium (BSA and Ucademy) as well as that of the training delivery providers (Stellar, OMNI and People Solutions) post the conclusion of the industry-wide RFP process.
The project has a targeted start date of September 2020 pending the release of the first tranche of funding being released by the NSF.